It is always worth having a look at Commonwealth Bank shares. Being a blue chip, dividend paying share and the largest of the big four banks – in fact, it is one of the largest companies on the ASX. However, given its extraordinary growth since markets dropped off a cliff on the onset of the pandemic, investors need to consider if they are getting their values worth with CBA shares.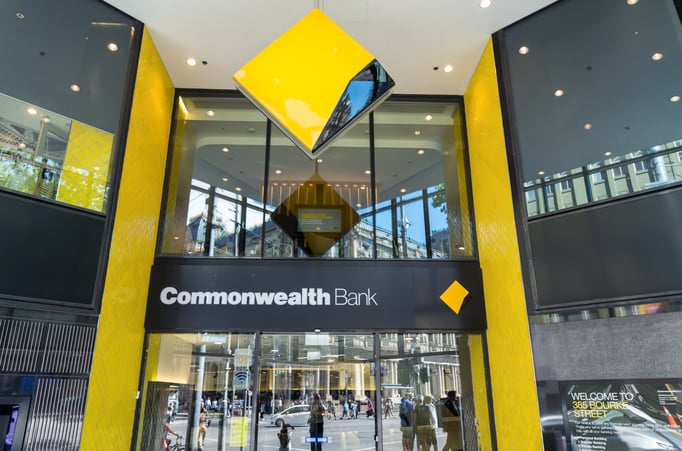 Source: The New Daily
It is important to consider that in general, the main reason for holding the big four is for dividend income rather than simple capital growth. For example, from the start of 2015 to 2021, whilst the ASX200 went up 24%, the banks went down 22%. However, during that time shareholders earned solid dividend payouts, where CBA stock had a payout ratio target of 70-80%.
Most recently, CBA paid out a fully franked interim dividend of $1.50 per share, which is up 53% from its measly final dividend of the 2020 financial year at $0.98, but down 25% from the corresponding prior final dividend, showing there is still room to grow. Pre-COVID, over the last five financial years, CBA shares consistently delivered dividends of around $2 for its interim and $2.30 for its final dividend. All eyes will be on the announcement of the final dividend to be paid out in September and how it will impact Commonwealth Bank shares.
Given that CBA has perhaps over-provided for the impacts of COVID due to the quick economic turnaround since March 2020, they have a strong balance sheet and are sitting on cash to pay out and can even potentially make up for its weaker dividends in the previous cycle.
A good measure of its strong balance sheet build up is the CET1 ratio. This is the bank's core capital relative to its risk weighted assets, which is a measure of a bank's ability to withstand financial distress. CommBank's CET1 ratio is 12.6%, which is well above the minimum of 4.5% and APRA's level of 'unquestionably strong' at 10.5%. Fair to say that CommBank Stocks have the strongest capital position out of the big four on the market. Although all are above the unquestionably strong level, this inherently puts CBA shares in the best position to ramp up dividend payouts and serves to add more credence for monitoring CommBank ASX levels. This was helped by its 2019 sale of Colonial First State Global Asset Management for $1.69bn which was a part of a trend of the banks to focus on their core business from the banking royal commission, as well as its proceeds from CommInsure, and organic capital growth.
The main reason that CBA stock has been performing so strongly is primarily due to the booming property market. With CBA shares representing the most market share in gross lending at 25%, compared to 23%, 14% and 14% at Westpac, ANZ, and NAB respectively. CommBank has been in the strongest position to capitalise on the surging housing market, a significant contributor to CBA stock and ultimate bottom line is the form of earning interest from mortgage lending. Goldman Sachs is bullish on this boom to continue, predicting 5% growth in housing credit over the 2021 financial year.
The strength in demand for loans in terms of volume is enhanced by improved profit margins, which is based on its Net Interest Margin (NIM), the difference between what the bank earns from what it makes from lending (such as mortgages) from what it pays to savers for depositing with them. Rates are predicted to stay low in the near future due to the need for expansionary monetary policy with the COVID recovery. Coupled with record low inflation levels of 1.1% which is well below RBA's target rate of 2-3% for a healthy economy. This along with pricing competition does provide some headwinds for NIM in the short term.
However, there are NIM tailwinds to offset this in terms of cheaper funding and the prospect of steepening yield curves, which makes it profitable to borrow in the short term (deposits) and use these funds to lend in the long term (i.e. mortgages). Curves should steepen as economic growth spurs inflation while short term rates remain low, with the pairing back of quantitative easing putting pressure on long term rates. If this progression plays out, it makes the banks a reasonable play and could be a case for considering CBA stock. CBA's NIM performs better than its peers, at 2.09% rather than the average of 1.93%, indicating its profitability, which is particularly important as 78% of its revenue came from lending. This consideration makes investing in CommBank stocks more of a cyclical play, to ride along the upwards cycle of the Australian economy and property market tailwinds. Investors considering investing in CBA shares may consider investing in a financial services firm with a more diversified revenue base to decrease this exposure.
Potential investors in CommBank stocks also need to consider potential repercussions for some dodgy practices – including a few class actions against the big four for junk insurance products. CBA isn't completely innocent, they pushed it as good insurance to protect from missed or late payments – sadly, in reality only paid out 10% of what was paid in premiums. NAB has already put this issue behind them by settling back in 2019, and Westpac being hit with ASIC taking them to court on top of the class action.
CBA has made moves to keep up with current disruptive trends and improve the value of CBA stock with integration of popular systems like BNPL. Looking to have its own answer to Afterpay and Zip by taking a large stake in Swedish company Klarna. It differentiates by offering a rewards system by partnering with Flybuys and capping its late payments to a maximum of $10 a payment and $120 a year. This is in contrast in ANZ, who has refused to pursue this trend, which may prove to be a mistake if BNPL is here to remain and grow, as many think it is.
With all this considered, even if an investor determines this is a good company, that does not automatically make it a buy. Its valuation has to be considered and CBA shares are trading at a pricing premium to its peers. With a higher P/E than its peers and a markedly high level of price growth since its pandemic lows, an investor may consider that one of the other big four may represent a better valuation to buy into the banks if they are bullish on this sector, or perhaps look at another dividend-paying blue-chip stock in lieu of CommBank stocks.
---